You have put great ideas into our hearts
Posted on
October 15, 2015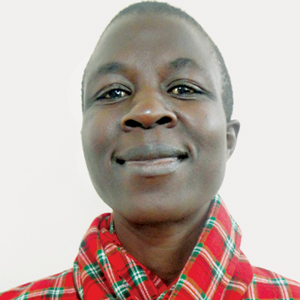 Today you can give a Bible college graduate like Rose Awino Odwar the gift of knowledge.
Praise the Lord!
My name is Rose Awino Odwar. I am saved and Jesus Christ is my Saviour. Indeed, I have seen the hand of the Lord in my life. I am married to a clergyman. God has blessed us with three children in addition to the three that we are taking care of with the help of God.
I thank God so much for opening a way for me to attain my diploma in missiology at Carlile College. Studying at Carlile has strengthened my relationship with the Lord. Learning with students from different countries has enabled me to appreciate different cultures and enhanced my understanding of cross-cultural mission. Our lecturers worked hard to ensure that we are well equipped physically, spiritually and with sound mind. During my three years at Carlile I was the class representative. This privilege gave me the opportunity to interact with students at a very personal level.
Upon the completion of our studies the Lord did something wonderful in the lives of my colleagues and I. We all received books that are going to be a great help to us. My book is titled An Introduction to the New Testament. I believe that this book will reveal much to me about the Good News of Salvation. It is going to have a great impact on my ministry.
May God Almighty bless you for thinking of blessing us in this way. You have put great ideas into our hearts. We shall cherish this all our lives. The other graduating students are as grateful as I am. On behalf of the entire class I thank you. It is our sincere prayer that God might bless you and keep you. May the Lord expand your territories so that you might continue to fulfil this noble obligation.
Rose Awino Odwar graduated this year with a diploma in missiology from Carlile College in Nairobi, Kenya.
SparkLit provides essential theological books to Bible college graduates in Kenya.